Bowled over by Boccia.
Friday 22 February 2019
Performance athlete Kieran embraces the challenge.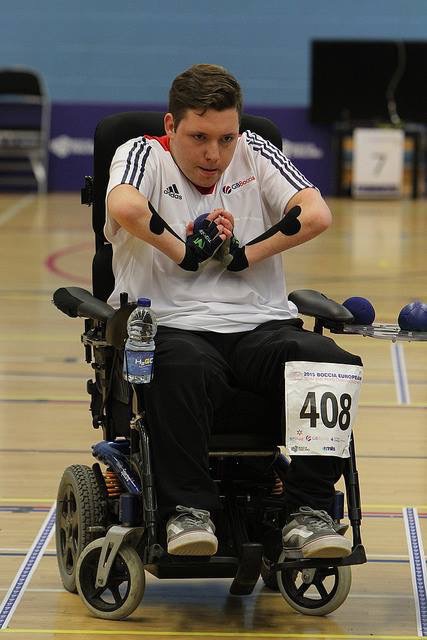 Best of luck to Kieran Steer, the Boccia playing Paralympian, as he heads into his first Boccia UK Challenger Series in England! The Challenger Series brings together 24 of the leading players in the UK and Kieran is back amongst the best after taking a break from the sport following the Paralympic Games in Rio. He's already back in the Scotland Team and has his sights firmly set on returning to the GB Squad. Kieran has been a great ambassador for the sport and has even appeared on the TV show the Last Leg!
Hailing from Crossgates and supported by our Whitelaw Road service, we'll all be cheering him on as he goes for gold! Good luck Kieran.
For more information about Boccia, visit the Boccia UK website.
The Richmond Fellowship aims to support individuals to achieve what matters to them. If you would like to know more about the Richmond Fellowship Scotland and the support they offer. Please get in touch.
.