Picture Perfect
Monday 25 February 2019
A picture is worth a 1000 words.
Hopeman Avenue received a colourful and artistic makeover from the very talented artist Daniel, who is supported by the Glasgow North service.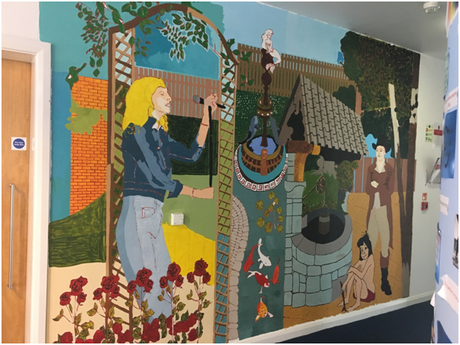 The beautiful mural at the entrance to the Hopeman Service was designed and painted over two years and was a collaborative effort from all the residents. Everyone gave Daniel ideas and suggestions of what they would like to see painted. The mural includes the things that they enjoy and reflects their personalities. It allowed everyone to get involved, connect and learn about each other. Most importantly, the mural represents what matters to them.
'Creativity is contagious, pass it on' Albert Einstein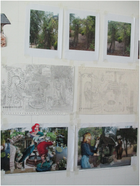 Daniel is a very creative person, and aims to enhance his art qualifications after completing a degree in art a couple of years ago. He has in interest in community art as well as a passion for music. Work continues in Hopeman Avenue as Daniel continues to visit regularly.
A lot of work and effort went into the planning and execution of the mural and we would like to thank Daniel again for sharing his talent with us.
The Richmond Fellowship aims to support individuals to achieve what matters to them. If you would like to know more about the Richmond Fellowship Scotland and the support they offer. Please get in touch.