Inverclyde and Renfrewshire Celebrate
Wednesday 25 September 2019
The annual Inverclyde and Renfrewshire Keys to Life celebration event supported people to 'get involved' and 'make connections' while 'having fun', linking closely to the organisation's Mission and Values.
The event took place on 28th August 2019 after months of hard work by the Planning Group to make sure it was a great success. The group had made a range of creative and colourful invites which were circulated around all the area services and to family and friends.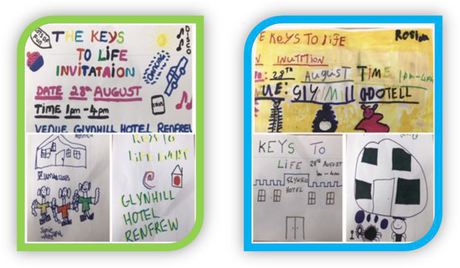 After reviewing the feedback from last year's event there were a few things which really stood out as being big hits with everyone and the group agreed to include them again this year.
People had really enjoyed hearing about other people successes and achievements.
Everyone had loved looking at the creative centrepieces each service had made.
People had liked the free bar.
Everyone had a great time dancing with family and friends.
The table centrepieces were amazing with everyone within the services working hard to make something which represented how they had been out and about living well in their communities. Everyone was able to vote for their favourite and the Erskine Service were delighted to receive the winning vote. The service received money towards planning a 'specific service' fun experience. We can't wait to hear what they are doing to do with their money!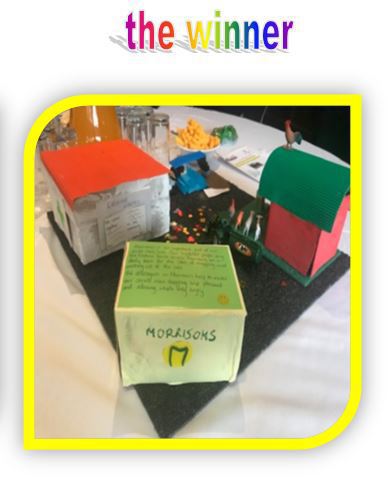 This year's event was the biggest yet with over 180 people attending from throughout the area.
Visit us again over the next few weeks to hear more about the event and the fabulous achievements of the people we support in Inverclyde and Renfrewshire.