Wellness in Fife!
Thursday 10 October 2019
As today is World Mental Health Day, we would like to share one of the ways in which we proactively encourage recovery.
On the basis of funding from the local 'Delivering Differently Pilot Fund' our Fife service recently recruited participants and delivered a successful programme of Wellness Recovery Action Planning (WRAP) training.
The programme was open to anyone who wanted to learn about WRAP and begin to incorporate it into their own life to improve personal wellness and achieve an improved quality of life. However, there was a particular focus on people who had experienced difficulty maintaining or gaining employment as a result of mental ill health and other issues.
Sessions provided practical advice about recovery, but also offered a place where people were able to share experiences and learn new workplace coping strategies. These sessions also allowed people to safely express thoughts and concerns they might not have been able to share at work.
To deliver the programme, 5 enthusiastic staff volunteered to be trained as WRAP Facilitators by the Copeland Centre USA, where WRAP was first developed. From the feedback of people who participated in the project, it's clear that the WRAP approach had a really positive impact: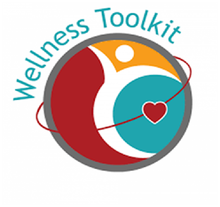 "It was helpful to learn in a group situation and share experience with others. I am motivated to work with others and use WRAP in the future"
"WRAP has given me the structure and the tools to keep myself well and the discussions with the trainers that have their own WRAP has been helpful"
''The project has made me realise that I can manage when things and triggers start getting to me and I am more aware of what triggers me and how to use tools to stop it all becoming overwhelming'
Congratulations to all involved on a successful pilot!