Baking Their Way To Success at Kingsway
Friday 25 October 2019
Kingsway Service in Dundee put the icing on the cake as they raised some cash for charity.
When staff member Claire McAlister suggested the service take part in the annual Mamillan coffee morning, everyone at Kingsway jumped at the opportunity to Get Involved. It was the perfect opportunity to make connections, and of course Have Fun, whilst doing something for a worthy charity.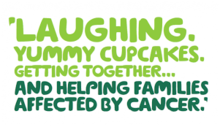 Staff and their family donated items for hampers and prizes for raffles, including a fabulous prize of Scottish Rugby tickets.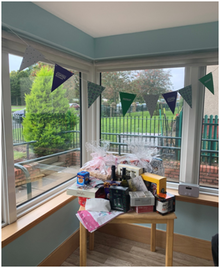 The service was decorated and staff and residents got involved in baking and making sandwiches. Posters were shared with other service across Dundee, inviting people to come along.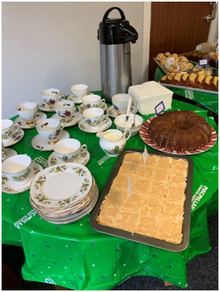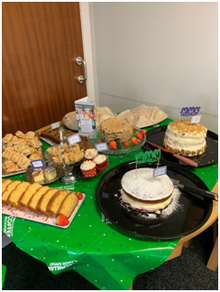 Individuals attended from all services and some of them brought family and friends.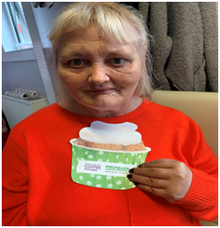 The cakes and goodies went down at treat and every one appeared to enjoy themselves. Of course the icing on the cake was that fantastic £322 raised for Macmillan.