A Grand Opening!
Thursday 14 November 2019
It was a day for celebrations as a new housing support service was opened at Andrew Nisbet Place in Hurlford, East Ayrshire.
On Tuesday 5th on November 2019, the service was officially opened by the minister for Local Government, Housing & Planning Kevin Stewart MSP, at which it was formally revealed this new housing development would be named 'Andrew Nisbet Place' in honour of the former provost for the Hurlford area.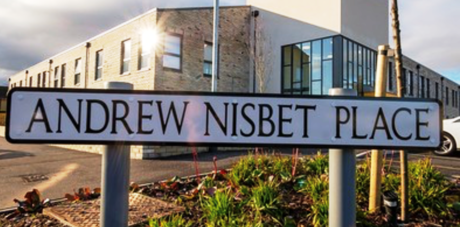 Andrew Nisbet Place provides 13 assisted living homes, along with a staff base, and is located adjacent to the existing Hurlford community centre. The homes are designed to support people with a range of disabilities to live independently and safely in their own homes with the support of The Richmond Fellowship Scotland.
The contemporary designed homes are bright, energy efficient and have specially designed features installed including wet rooms and rise and fall kitchen worktops in the wheelchair accessible ground floor flats. It has a lift, power assisted doors and a visible, welcoming entry. All of the flats can be accessed from an internal street that has been designed to face onto the residents' private, enclosed garden.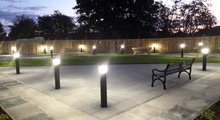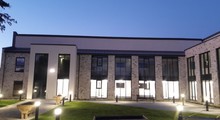 Councillor Douglas Reid, Leader of the Council commented at the opening: "This stunning new development at Andrew Nisbet Place will enable residents to live independently and safely in the local community, with support from health and social care services, in an environment that promotes social interaction. The concept for this development has been informed by collaborative working between the Council's Housing Service and East Ayrshire Health and Social Care Partnership, and as such, it shares many similarities in terms of its layout and design with the hugely successful, award-winning development at Lilyhill Gardens in Kilmarnock."
The construction firms Director of CCG Calum Murray, said: "A fairly unique offering as part of CCG and East Ayrshire Council's housebuilding programme, Andrew Nisbet Place is a stunning development and we are thrilled residents will receive support in the form of the Richmond Fellowship Scotland who are a great care provider."
We are delighted to have this service up and running and are looking forward to helping people achieve the outcomes that matter to them in their new homes.