The East Ayrshire Services were on the nice list!
Monday 13 January 2020
In TRFS, we support people every day to make connections and have FUN! Christmas is an ideal time for people to come together. Look at how the services in East Ayrshire had a ball this Christmas!
A number of friends came together on Christmas day to welcome a very special visitor.
The people involved with the services in East Ayrshire came together to enjoy Christmas lunch which was enjoyed by all.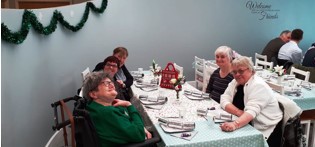 Santa brought some helpers including one of his Elves, Olaf and a giant Christmas Pudding to help with the meal and Christmas party games!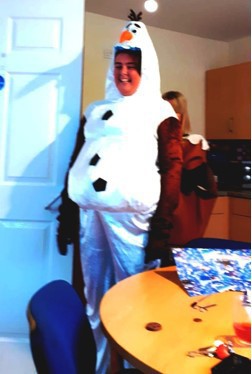 Everyone had such a good time they want it to become an annual event.