Johnstone's Masterchefs
Wednesday 19 February 2020
At TRFS we support people to achieve the things that matter to them. A great example of this is the Johnstone Travel Group who wanted to learn how to cook so they could feel good and stay well while having FUN!
The group decided they would like to take some cooking classes to help them learn some simple healthy option recipes. After putting in a very colourful bid at their participatory funding event, they were delighted to learn they had been awarded £1,481.80. They got to work straight away researching available courses.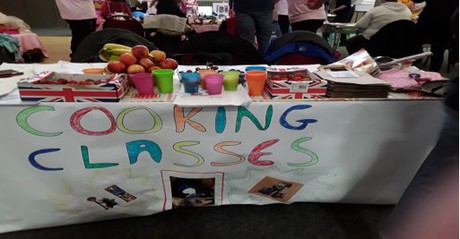 After discussing what the group wanted with the West College Scotland, five three hour sessions were booked starting at end of January and finishing in March.
They couldn't wait to learn how to cook these mouth-watering meals.

The group are now well on their way to improving their cooking skills and they are loving every minute.