Garry's Lockdown Surprise!
Thursday 7 May 2020
Football fanatic Garry, from our Pitairlie Service in Dundee, got a wonderful surprise when he received a FACETIME call from professional footballer Sean Dillon.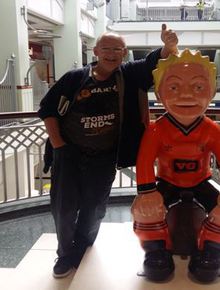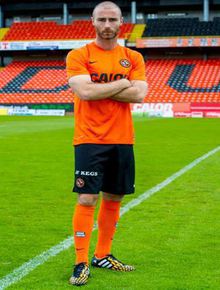 Garry was a bit overwhelmed but managed to have a great conversation with Sean about his time as a respected footballer with Dundee United and the goals he scored. This made Garry reminisce about his tackles and his victory goals.
Sean enjoyed the banter he had with Garry so much that he has promised to call again during the lockdown period.

Thanks to SSW Cecilia, who lives in the same village as Sean, for organising this special surprise for Garry.