Staying Connected in East Dunbartonshire!
Monday 25 May 2020
Keeping positive and staying connected to our friends and families is more difficult at the moment however, the people we support and staff in our East Dunbartonshire Services aren't letting lockdown stop them from keeping in touch and having fun!
In our Ashfield House Service everyone is staying positive and healthy by taking part in physical activities and relaxation classes every week. They are also keeping their minds active by taking part in fun weekly quizzes.
Staff at the Connections Service are also making sure people are keeping in touch by supporting the local peer support group to hold weekly quizzes online.
Around 15 supported people, who normally meet weekly at their local peer support group at The Hub, found that they were missing seeing each other and the fun activities they usually took part in. Although they have been keeping in touch by telephone, one of the group members thought it would be a great idea to hold weekly quizzes through Zoom which meant that they could also see each other. This also helped her keep busy!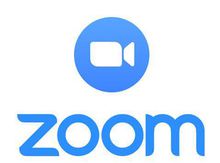 Each week everyone gets the chance to say what their specialised subjects are and then one group member will go away and create the quiz for the week. There are normally seven rounds for everyone to take part in.
The feedback has been excellent. Everyone has loved seeing each other again and having a bit of fun. They have said that it has made them feel much more connected and confident.