Sheriff Park's Picnic at a Distance!
Friday 19 June 2020
On Monday the 15th the people we support and staff at our Sheriff Park service had a Distance Picnic in their front garden. Combining Men's Mental Health Week this week and National Picnic Week next week everyone took the chance to safely sit down together to relax, chat and have some fun.
Picnic boxes were beautifully created by Naomi at Whisk bakery and delivered to the service. Each person had their own personalised box filled with delicious sandwiches, sausage rolls and cakes.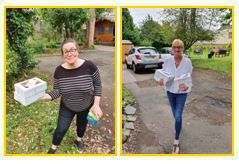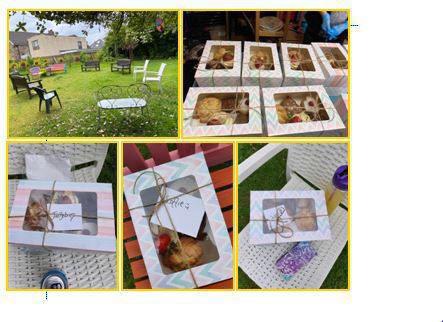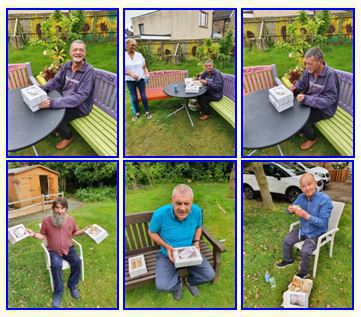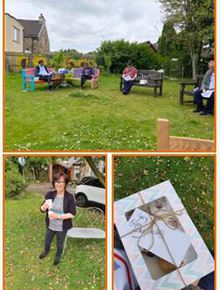 Everyone had a sing song and although they may not have been in tune, they belted them out for all to hear. To keep the fun going there was a game of play your cards right! Les had the luckiest streak with the cards managing 15 in a row!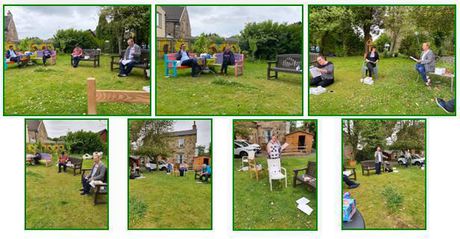 The feedback was amazing.
Gary said he loved it, there was lots of food and he liked singing the songs and playing 'play your cards right.'
Les said it was a good afternoon and he loved the lunch boxes'.
Martin said it was a really good afternoon and that he enjoyed it all.
Mark said the picnic was amazing and it was very entertaining.
Steven thought the picnic was a good idea, the food was nice and he really liked playing 'play your cards right'
Even the neighbours said they wished they could have joined in as it sounded like everyone was having so much fun!
Getting a chance to all sit together safely during the lockdown lifted not only the spirits of the people we support but of the staff too.
Even the sun was shining!
.