There's no stopping Tim!
Wednesday 19 August 2020
With life is looking very different for many people, our staff teams continue to use innovative ways to support people to have fun, stay active and meet their outcomes.
Tim from our Crossford Service in West Fife is very active within the community and fills his weeks with a range of activities. Unfortunately during lockdown and for the foreseeable future, the two activities that Tim enjoys the most are no longer running.
Normally, Tim loves dancing the night away at the Diamond Disco in the Abbeyiew Community Centre on a Friday night and testing his knowledge at the pub quiz night at the Adamson Hotel on a Sunday. Tim's staff team wanted to make sure that he was able still able to do the things he loves and to stay as active as possible by recreating these two activities.
Staff have downloaded Facebook Watch to Tim's fire stick and every Friday night between 8pm and 10pm he tunes in to GBX live on Forth One. Tim puts on his Disco light and joins in with the live DJ set by George Bowie. Tim has had a great time and to make it even more like being at the Diamond Disco, has enjoyed his normal juice and crisps.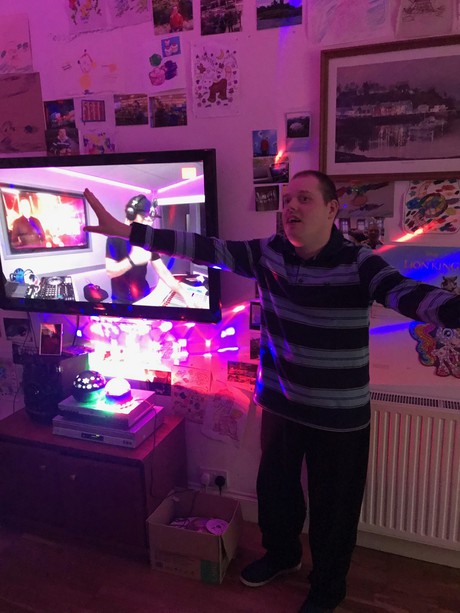 As for the pub quiz, Andy the Quiz Master at the Adamson Hotel has set up a Zoom meeting to allow people to still take part in the quiz night. Staff downloaded the Zoom APP onto Tim's tablet and he gets his juice and crisps ready in time to log in each Sunday at 8pm for the quiz.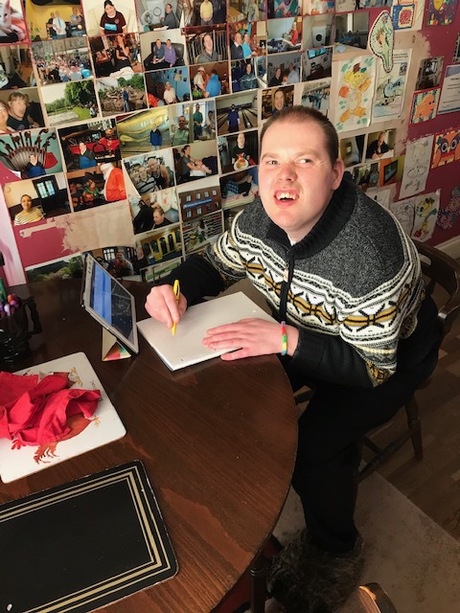 When asked how he feels about the new way he takes part in his activities, Tim replied that the disco is "wonderful" and the quiz night is "fantastic".