Lintburn Street's Wonderful Adventure!
Thursday 20 August 2020
On the 12th of August five people we support in our Lintburn Street Service in Galashiels took a fantastic trip to Kielder Water.
Everyone was delighted and cheered loudly when they arrived to find out that the midges would not be joining them for the day!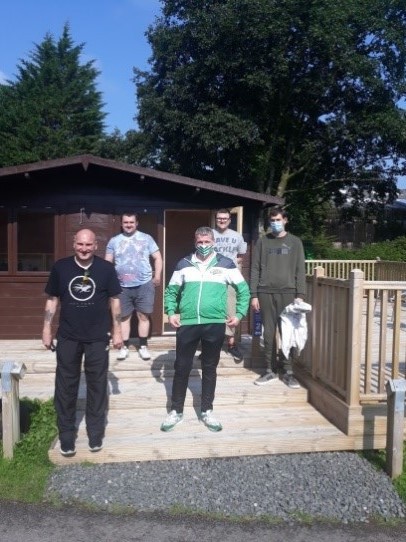 After their safety briefing, everyone took part in their first activity, the King Swing, before making their way over to shoot some arrows and see how good their aim was at Archery. Many bullseyes were hit but some arrows headed off into the trees!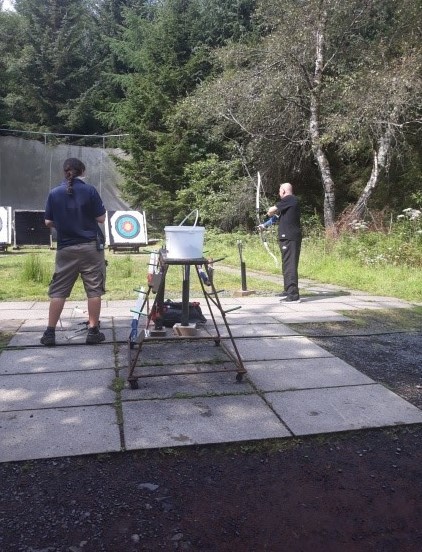 Once everyone had enjoyed their packed lunch, it was back onto the mini bus to head to the water. With life jackets securely fastened the team paddled their way across Kielder Water in kayaks and rowing boats. Luckily no one ended up in the water! Everyone returned to shore a bit wet but very pleased with their efforts.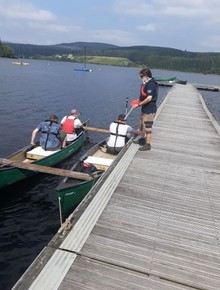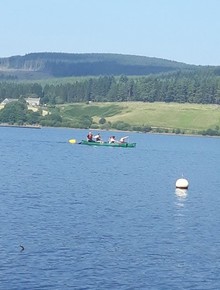 After thanking their hosts, everyone hopped back onto the mini bus for their return journey to Galashiels to plan their next adventure.