Living it Large in Simpson Square!
Tuesday 1 September 2020
It is sometimes difficult for staff to recognise the difference they make to people's lives and feel that going above and beyond is 'just part of the day job'. During COVID-19 staff have been even more committed to ensuring the people we support are kept safe, stay motivated and have fun!
This was the case when we asked Simpson Square to share their good news stories with us. After some discussion, they realised that they had lots to celebrate!
"When we were asked to put pen to paper and let you all know our Good News we were stuck at first to think of anything that had happened over the last few months. With the outbreak of COVID-19 and the subsequent lockdown we didn't think we had anything to write home about.
However when we began to talk about what we had been doing with the people we support over the last few months we realised that our Good News was staring us in the face!
What we want to celebrate and share with you is how the amazing individuals we support have embraced and remained well throughout these challenging times.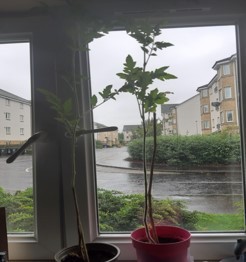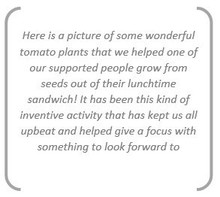 Each of the people we support has long and enduring mental health problems that mean they have challenges that they must overcome every day. Our aim during this pandemic was to support them to manage their symptoms and somehow come out the other side without too much impact.
We have been blown away by the coping skills, willingness to embrace challenges in the face of uncertainty and the desire to engage in alternative activities by our fabulous supported people and staff.
The time we have spent supporting people without outside distractions has meant that we have had real opportunities to get to know them in more depth and develop our relationships with them. We have seen sides to them that we didn't know existed and inner strength that has been inspirational.
We have managed to still have fun, laughs and are proud that as we hopefully begin to work towards the end of this virus and the restrictions it has created, we have come through this and emerged stronger, more resilient and know that we able to face anything together!"