Day Trips for the Whitelaw gang!
Tuesday 8 September 2020
During lockdown Leo, Jackie and Gordon from our Whitelaw Service kept us up to date with all the fun things they were doing to keep themselves busy. They were delighted however, when they were able to get back out and about and they soon arranged some fabulous day trips!
On Friday, they all went out with support from staff to the Safari Park. This activity was fun and the guys loved being out walking around seeing the different animals and the new dinosaur expedition which was interactive. This activity promoted the guys wellbeing by making them feel active and independent.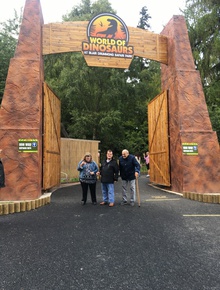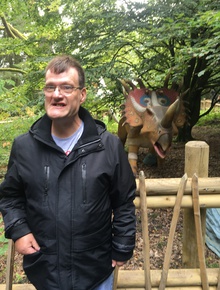 On Saturday, Jackie and Leo went to the Japanese gardens in Cowden near Dollar. Leo and Jackie enjoyed walking around the garden looking at the various plants, trees and wildlife then relaxed with a cup of tea and biscuit at the end from the outdoor café. They both enjoyed this activity appreciating the peace and quiet and tranquil surroundings. The walking, fresh air and peaceful surroundings helped to promote their happiness and wellbeing.