South Participatory Funding went live!
Friday 23 October 2020
On the 18th September 2020 we held the 8th Participatory Funding event for the Lanarkshire area of the South Region. Normally, the event aims to bring together as many people as possible, this year however, to keep everyone safe, we had to think outside the box to make this happen.
Richard Lawrence tasked the people we support with making videos, pictures and stories so that each bid could be presented online to the masses. The final five bids were all excellently collated in videos providing details of how everyone would benefit if each bid was successful.
With social distancing in place, the event was hosted as a 'Facebook live' event based in the training room of the regional office in Cambuslang. Over 1200 people participated and viewed throughout, with lots of comments and feedback (good and less so!) influencing the hosts Ant & Dec aka Keith Harvey and Richard Lawrence to show off more of their bad dancing and comedic quips.
Long term friend of the service, DJ Pat, managed the event and kept the music flowing and everyone entertained.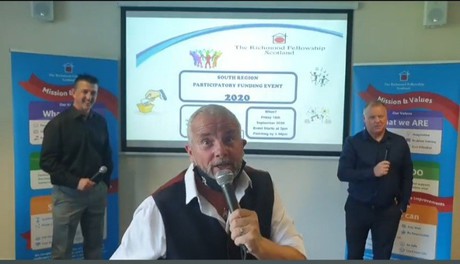 Nicola and Boris even made a surprise appearance to remind everyone of the importance of wearing their masks. The message behind them is one of many from the people we support of helping each other at this time.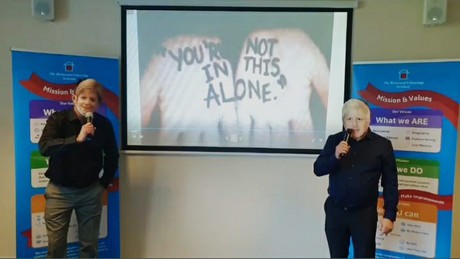 The event was great success and all bids obtained the funds that they needed. This year's event was different to anything we had done before and took us all out of our comfort zone but the feedback was really worth it.
The total funds won on the day were.
£1050 for a Gala Day East Kilbride
£1050 for a Garden project
£2000 Joint Bid for various Activities
£1000 for day trips and pipe band display
£1035 for going for gold event joint bid
Huge thanks go to all of those people we support and staff who helped make the bids, DJ Pat, producers - Paula Ewart and Yvonne Leggate and all the other behind the scenes helpers that made this possible. Roll on next year!