Winning Pumpkins at Shakespeare Street!
Thursday 5 November 2020
To celebrate Halloween, the people we support at our Shakespeare Street service in Dumfries took part in a pumpkin carving competition with support from staff and family.
Everyone had a great time and the results were amazing!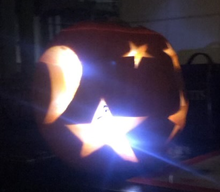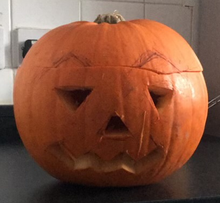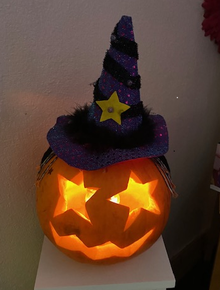 With such fabulous entries it was difficult to choose a winner however Wilma's 'fed up' pumpkin below just pipped the others to the post.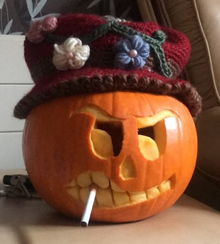 Everyone received a prize for their hard work and for taking part.
Thanks goes to Support Practitioner, Kelsey Hill, for picking up the pumpkins that were donated by Tesco.