Kirk Brae's Acrostic Poems!
Tuesday 10 November 2020
Senior Support Worker, Cathrine, knew that when she set an acrostic poetry competition for her team that they would come up with something wonderful! The small team of Kirk Brae in Inverness, which very much includes the lady they support, soon set to work! They decided the theme for their poems should be the Core Values they all work to on a daily basis.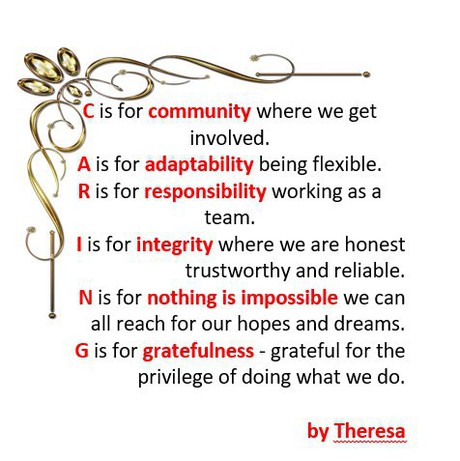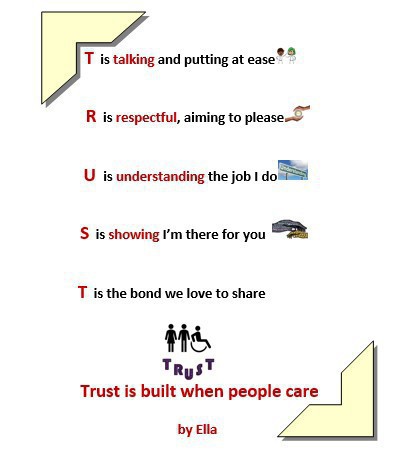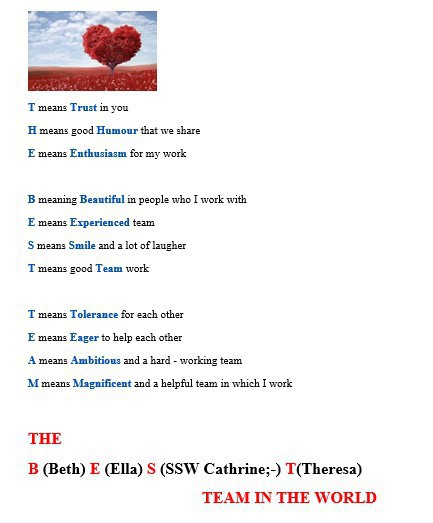 Cathrine is very proud of her team and how they have portrayed the organisational Core Values in the challenging times they have all faced over the past few months. She would like to thank her team for actively seeking out new things for everyone to learn while boosting confidence and self-esteem! Extra special thanks goes to the lady they support for being a great team member and keeping everyone right on many occasions!