Achbuie's Odd Socks!
Monday 16 November 2020
The residents and staff at our Achbuie Service in Alford took part in the Odd Sock Day today, Monday 16th November. Everyone wore odd socks in support of the anti-bullying campaign which is ongoing this week. The residents enjoyed mixing it up for this worthwhile cause! Some of the residents enjoyed drawing colourful patterns on sock templates to make an odd sock washing line for displaying on our front window.
There was also lots of fun baking gingerbread socks, which was a new learning experience for some. Decorating them was even more fun and very messy but getting to eat them after was even better!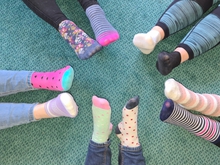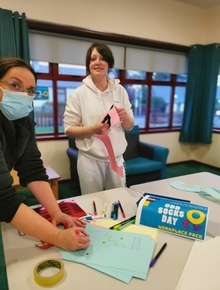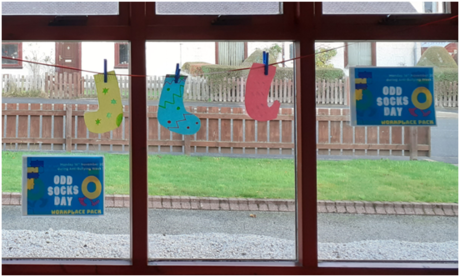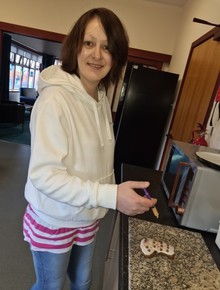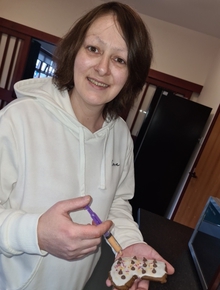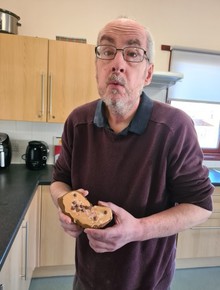 All social distancing was adhered to and PPE was donned by all staff during activities.