The votes are in!
Tuesday 1 December 2020
This year with the restrictions on gatherings due to COVID-19, South Lanarkshire 2 and East Renfrewshire Services decided, at their participatory steering group meetings, to do postal ballots to vote for the top bids.
Willie, Fraser and Gary made up the steering group this year, meeting fortnightly via Microsoft Teams rather than in person. Everyone was delighted to see different faces again! Other ideas such as holding a zoom party or showing videos of the bids were considered but with most people spread far and wide it was decided to stick with a brochure for votes. This way everyone could be included.
All of the bids had to be creative and everyone had to think outside the box when considering how to adapt the bids to follow the guidance around COVID-19.
This year there was everything from an outdoor cinema and musical instruments to electronic tablets.
Bids were submitted from: Cherry Tree court, Holmhills, Dementia Services, Connect Service, Sheriff Park, Rutherglen & Cambuslang SLS and East Renfrewshire SLS.
Brochures were sent out to everyone to have a read through and a date given for the final vote.
And the Winners are!
The votes were counted, verified and the winners revealed!
Huge congratulations to East Renfrewshire who came top of the votes.
Sheriff Park came in second with Cherry Tree coming bringing in third.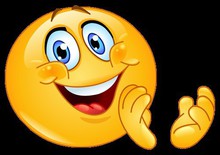 We look forward to seeing how everyone benefits from the money they received for their bids.
Big thank you to Fraser, Willie and Gary for taking time out of there day to participate in the steering group - your input and comments were a great help.
Thank you to everyone who voted.