Pitairlie's Hand Hygiene Tutorial!
Wednesday 20 January 2021
Making sure the people we support and staff stay safe is still our top priority.
With everyone having to go into a second lockdown, the staff in our Pitairlie Service in Dundee were keen to remind and encourage everyone to continue to stay safe by practicing good hygiene. After speaking to the people we support, the staff used part of their team meeting to discuss the best way to support everyone do this.
The people we support in our Pitairlie Service engage well with interactive learning and activities so staff knew that this would best suit them. They created colourful fliers and posters and prepared for a fun night which would include a Hand Hygiene Tutorial. So on Wednesday 13th January, everyone met safely at 7pm to take part in an entertaining and informative evening.
For £3, the people we support were delighted to pay for their own hand washing starter kit and some biscuits to enjoy together. The hand hygiene kits contained a clip-on sanitiser, anti-bacterial soap and some kitchen towels – everything you need to keep hands clean at home an in the community! The clip-on sanitisers were a big hit with everyone!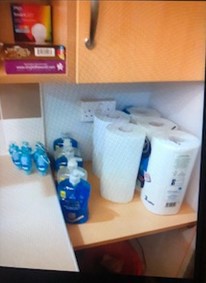 With their packs at the ready, they Senior Support Worker started the tutorial. There was a sink in the sunroom and also a basin for those with mobility issues. Each of the residents took their turn to thoroughly wash their hands. Some people chose to sing Happy Birthday to themselves or the alphabet song, knowing this is a good reminder of how long you need to wash your hands for.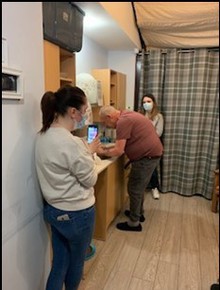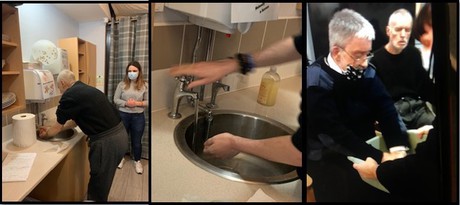 The staff organised a quiz, full of funny hygiene related questions. This helped to bring a bit of fun to the evening. There was also bingo and games afterwards. Everyone enjoyed cups of tea, biscuits and juice whilst they chatted about the importance of keeping hands clean – "the first line of defence in a pandemic"!
It was a very successful evening, with everyone in Pitairlie taking part. It was rewarding for staff to see soaps and sanitisers being used the very next day! They will continue to positively encourage everyone to keep up the good work.