Todhill - Welcome Home!
Thursday 24 June 2021
It was a day of sunshine and celebration on June 17th as Darren received the keys to his brand new home at our Todhill service in North Ayrshire.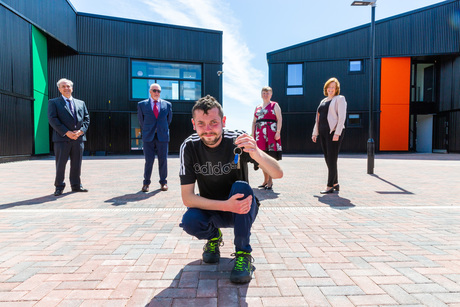 At the key exchange ceremony Darren was joined by him Mum, Auntie, Jim Fraser (Chair of the TRFS Management Committee) and Scott Murray (Managing Director of our construction partner Timetra). Darren is the first of 21 people who will be moving into these fantastic properties over the coming weeks.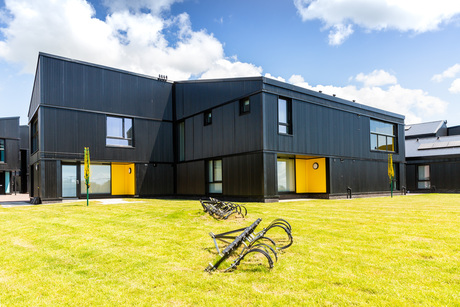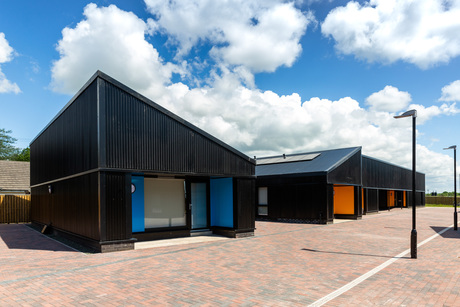 As part of the Key Exchange Ceremony a small number of invited guests from the Scottish Government, Local Authority, NHS and the Scottish Commission for People with Learning Disabilities enjoyed a (socially distanced) tour of the new properties. In doing so they witnessed demonstrations of integrated care technologies and learned more about our models of support, including the role of the service dedicated Positive Behaviour Support Advisor.
Austen Smyth (TRFS Chief Executive) reflects on this important milestone in the redevelopment of Todhill;
"We have an ethos of "Make Improvements". Today you see where that ethos has taken us in the development of these 21 high quality apartments. These apartments will be a beacon of what can be achieved; bringing together skilled support with quality housing to support people to live their own lives in their own accommodation".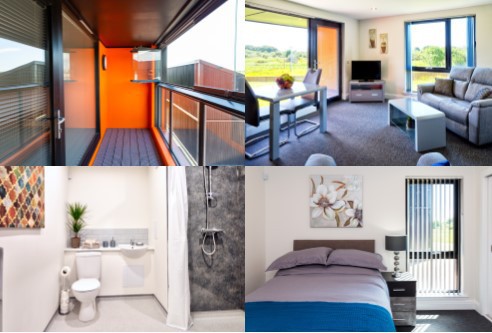 We wish Darren and all the people moving into their new homes every happiness!
For more information about our new accommodation and Housing Support Service please contact info@trfs.org.uk
Download our unique 7 Component Framework to learn more about our multi-award winning Positive Behaviour Support Team and model of complex needs support.