Robert's great achievement!
Tuesday 1 March 2022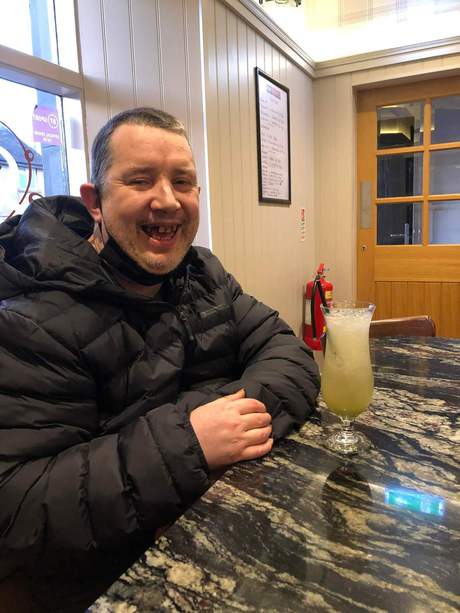 Robert is 41 and lives in Scone, Perth. He has been supported by The Richmond Fellowship Scotland (TRFS) for the past 8 years to carry out day to day living tasks, including maintaining his tenancy, cleaning, cooking, household tasks, shopping, managing his finances and attending appointments. Due to having a diagnosis of Schizophrenia and Aspergers, Robert has, in the past, found these tasks challenging. He has also lacked the confidence to go out or to be in busy places, isolating himself in his flat.
Since moving into his own tenancy, with staff support Robert's confidence has grown considerably and recently he told staff that he wanted to take a trip to the local restaurant to buy a cocktail. This was a great achievement for Robert and it helped him to achieve one of his planned outcomes "increase my independence and become more confident in doing more things".
Staff supported Robert in making sure he had enough money with him to pay for his cocktail and he made sure to take a facemask with him to keep safe whilst out and about. Robert and staff took the short journey from his home to the restaurant Brown & Blacks, paying particular attention to traffic and pressing the button at the traffic lights to safely cross the road.
On arrival at the restaurant, Robert looked at the cocktail menu and at all the different ingredients the cocktails had in them. When the waiter came, Robert ordered a cocktail called "Rhubarb Crumble" which he enjoyed so much that he is planning to return another time to try a different one.
As you can see by how happy and proud Robert is in his photograph, the trip was a great success!
If you would like more information on the support we can provide, please email info@trfs.org.uk.