Jean is moving on! What an achievement!
Friday 11 March 2022
Each person we support has their own specific outcomes and goals. Our personalised support means that we focus on helping people achieve the outcomes and things that matter to them.
Supporting Jean to achieve her outcomes has meant that she is now ready to move on from our Butterbiggins Road Service to her own tenancy. Jean will be missed but everyone is thrilled for her and excited to see what the future holds!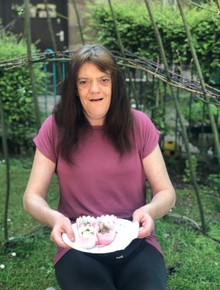 "I moved into Butterbiggins Road Service in March 2017. Since then I have built strong bonds with staff and other residents.
When I moved in my goal was to work on improving my mental health, building skills and learning from TRFS staff. I have done well to hit my targets and achieve my outcomes and can happily say I am now moving on to my own tenancy!"
Before Jean moves on, staff spoke to her about her time at Butterbiggins Road. Here's what she told us...
What do you think your achievements have been whilst living at Butterbiggins Road?
"I have achieved lots whilst being here. Staff have supported me to learn how to maintain my home, improve my cooking skills and manage my money better. Since moving into Butterbiggins Raod my mental health has improved which has led to me getting back in contact with my family. I am now very close with my sister Gillian, son Jamie, daughter Lauren and I now have 2 granddaughters Kayla and Darcie.
I have also given up smoking which is a big achievement for me as I was a heavy smoker before!
I hit the big 50! Staff at Butterbiggins Road held a 50th Party for me, it was so much fun."
What things have you participated in whilst at Butterbiggins Road?
"I've been to lots of places such as Largs, Rothesay, Edinburgh etc.
Staff have also done lots of things downstairs, my favourites have been jewellery making, floral arrangement, balloon release and learning to meditate."
What goals do you have for your new tenancy?
"I want to keep my flat clean and tidy. I hope to build new bonds with my new support staff and make some new friends in other residents."
Where do you see yourself in 5 years?
"Happy in my own flat maybe with a little cat to keep me company. Still not smoking and having regular visits with my family."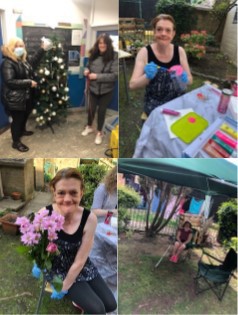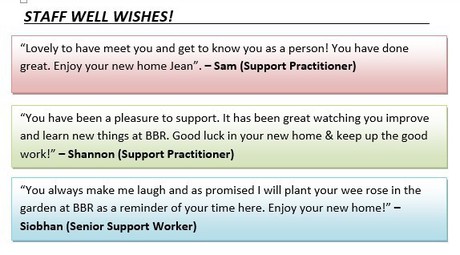 It really has been a pleasure Jean! From all staff and residents at Butterbiggins Road and from all at The Richmond Fellowship Scotland - GOOD LUCK!