Dundee SSW's try to escape!
Friday 27 May 2022
After the success of our Participatory Funding for the people we support, we introduced Staff Participatory Funding last year to enable staff to take part in team building and bonding activities while having FUN! The Senior Support Workers from our Dundee Services had a fabulous time spending their share of the fund and wanted to tell us all about it!
"The Dundee Seniors received the fantastic news that we were awarded some money from the staff participation fund. We wanted to test ourselves, our team work in achieving together and something to make us think- which can be dangerous! So we booked the Gold Mine escape room".
We arrived with our adrenaline pumping and our brains were active! Our goal was that we MUST escape! Together, with our hard hats on and walky talky in hand, we walked in and the door was locked behind us. In the 60 minutes. We worked together as a team and challenged our inner detective in solving the puzzles, clues and riddles. We laughed a lot while we used each others strengths and knowledge to unlock the padlocks to reveal and solve the next clue.
Unfortunately, we did not solve all the mysteries of the room and we were locked in. We were devastated! But this was more devastating for our Team Manager, as we wouldn't be in work on Monday!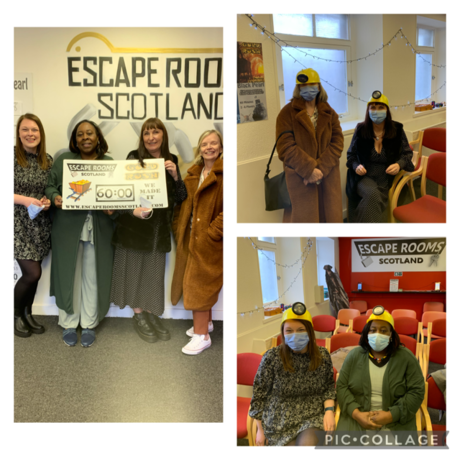 We had an absolute blast, and it was a fantastic way for us seniors to communicate, team build and to put our trust in each other.
As a treat to ourselves and to finish off our day, we enjoyed a lovely tapas meal, topping it all off with a well deserved cocktail!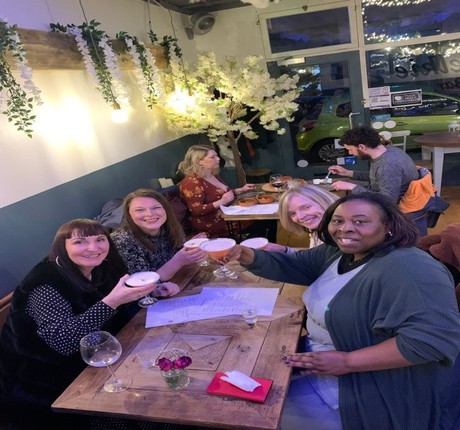 We cannot wait to apply for a share of the next participatory funding and start planning our next Adventure!"