Louise's terrific trip to Turkey!
Friday 17 June 2022
At The Richmond Fellowship Scotland, we support people to achieve the things that matter to them. When Louise from our Craighall Court service told staff that she wanted to go on holiday, after not being able to travel for over two years, they couldn't wait to support her to plan for her trip!
Like many of us, Louise has been dying to go on holiday for far too long. The holiday she had been dreaming of became a reality when she was supported by TRFS staff to go on holiday to Turkey!
As soon as she found out that she was able to go, she was buying bikinis and sandals and toiletries; the long awaited trip could not come soon enough.
Louise loves fashion and shopping so Turkey was an easy choice for the holiday destination. After years of lockdowns and shops shutting all around Stirling, Turkey was a treasure trove to Louise. She spent most days of the holiday 'shopping till she dropped'.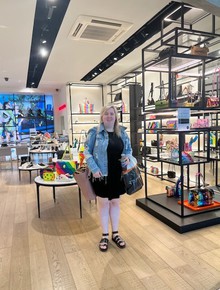 She was in her element in the handbag stores, in particular, and was treated like royalty as she shopped. When she was in one of the shops, the sales assistant offered beverages as hospitality. Staff member, Sandra, gladly accepted a drink (walking round the shops in the heat was thirsty work). Louise declined, saying that she would take a free bag if it was going, instead!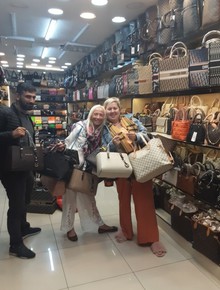 When she took a break from the shops, there were a lot of different activities for Louise to try out. She enjoyed swimming, boat trips and even parasailing! The parasailing was super and Louise did it fearlessly. She said she would have gone again and again if she could. The boat trip that she went on had a glass observation deck and served dinner on board. Louise also swam in the hotel pool each day. Her favourite thing to do in the pool was to splash Sandra, who was sitting on the loungers at the side of the pool. She took great joy in this!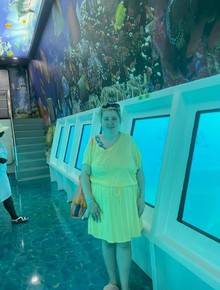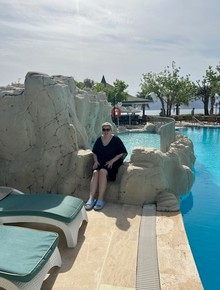 The hotel that they stayed at was all inclusive, all you can eat and she enjoyed trying new foods. Louise filled her plate with the beautiful, colourful, delicious food each day.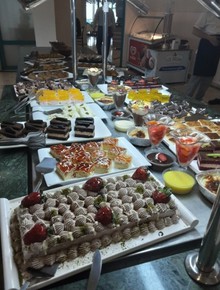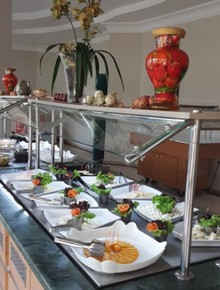 When support staff were asked about the trip they said "the best part was that she smiled non-stop". Every day, it was clear how much the holiday meant to Louise because of the smile on her face.