Keeping their steps up at Sheriff Park!
Friday 12 May 2023
The people we support in our Sheriff Park service are always on the go and love to keep active. They have a very successful walking group and they wanted to share their most recent walk with us!
Mark, Martin and Gary tell us all about their day out and how they felt on about their walk!
"Calderglen Country Park in East Kilbride is where we decided to take our walking group this time. Mark, Martin and Gary, along with staff, travelled by bus, and had a spot of lunch before we set off for the walk. The weather was kind to us, and we thoroughly enjoyed the fresh air and exercise, and managed to get some great photographs on the way round too".
Gary said
"I absolutely loved it! Calderglen is a lovely park, and it's got a great wee cafe. The walk itself was fantastic, hard going in places, but I'm proud to say I managed it, and clocked up 12,000 steps! I can't wait to do it again."
Martin thought it was a great day out
"The scenery was beautiful. I thought the walk was quite long; I was surprised I felt so good after it. I can't believe we walked so many steps!!"
Mark said
"I enjoyed my day, although some of the walk was bit hard. Calderglen Park is where I used to go when I was younger."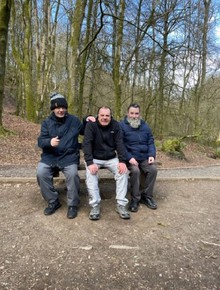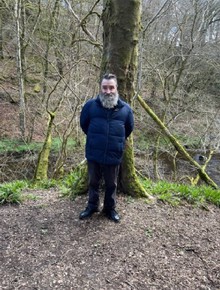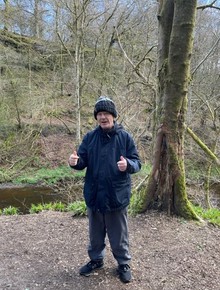 Well done everyone! We are looking forward to hearing about your next adventure!