Sheriff Park's Open Day!
Tuesday 29 August 2023
On a lovely sunny day in August, our Sheriff Park service held their Open Day and everyone was invited! All the people we support and staff in the service participated in making sure the day was a huge success!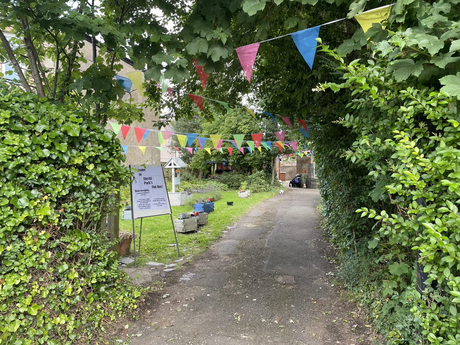 Steven said "I had a great time! It was on for about 3 hours and it was just the right amount of time I think. It was tough to put the gazebo but as a team we got it! I got to show my nephew how to play pool in the cabin. It was good to get back to having one after not been able to due to COVID. Will be nice to have another one again."
Mark added "It was great to see everyone and mingle, I held the finishing line for the egg and spoon race, and I also helped clear up the paints at the end - there were hunners of paint tubs and brushes that needed cleaned. I spent £4.00 on the tombola and didn't win a thing!! The buffet was great, especially the soup."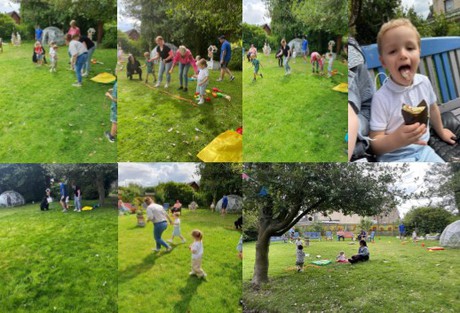 Martin said "We had the fun day here at Sheriff Park, the weather was great and turned into a nice day. Putting up the gazebo was a bit difficult but we got there and it was good to see it up. I helped with the races, there was tombola, egg & spoon race, arts and crafts and we were able to show off the gym too! My sister came and there were a few other familiar faces that also came along. The buffet was amazing as always!"

Gary added "We finally had an open day and it was a great day, I enjoyed watching it all happen and everyone seemed to be enjoying themselves. My favourite thing was the tombola, I won a few prizes! We had painting, races, archery, bowling and a few other games around the garden. The children were loving the gym. The weather was lovely, that sun came out of nowhere! I helped to set up the gazebo and bring it back down and I helped empty bins and cleared up after everyone left. If I had to put it all into one sentence it would be "all round it was magic!"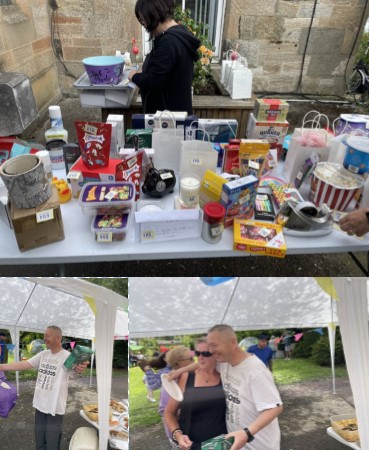 Les added "It was great, brilliant! I would spend every day doing it. My favourite part of the buffet was the sausage rolls! It was lovely to see everyone."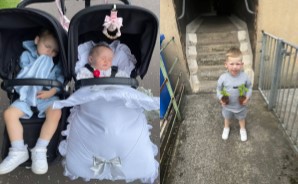 Now we all have our crafting hands on to get ready for our fundraiser!