Positive Pathways Edinburgh
Monday 23 September 2013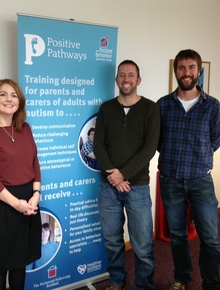 New Training Programme for Family Carers
An innovative new training programme has just been launched for family carers in Edinburgh. 12 families of people with Aspergers will be receiving Positive Behaviour Training and Intensive Support.
This training will be led by Marie Thomson, Behaviour Support Advisor, from The Positive Behaviour Support Team in partnership with Parents of Autism Spectrum Disorder Adults (PASDA) and the Aspire Transition Team from City of Edinburgh Council Social Work Department. Marie will be training with Kyle Oram, a Social Worker and Graeme Syme, a Family Project Worker.
This is an excellent opportunity for carers to receive specialist behaviour training to help and support their family member with Aspergers who may be experiencing behavioural or emotional difficulties.
Family carers will receive 6 half-day training sessions and there is also an option of Intensive Support (home visits and 1 to 1 sessions with the Behaviour Support Advisor). This training is being funded by the City of Edinburgh Council and PASDA.
Marie from the Positive Behaviour Support Team said "This is an exciting local development in Edinburgh following our larger national training programme last year for carers. By offering carers more intensive support they will receive very specific behavioural advice and guidance in order to help their family member."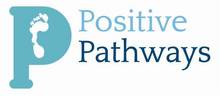 For more information regarding Positive Pathways training in your local area, please contact Anne MacDonald at amacdonald@trfs.org.uk