Strategy launches on World Autism Awareness Day
Thursday 27 March 2014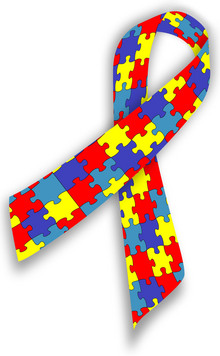 To celebrate World Autism Awareness Day The Richmond Fellowship Scotland are launching their new Autism Strategy on 2nd April 2014.
This is being launched at our head office in Stepps with an event being attended by individuals that are supported by us, family carers, staff and other guests.
Vincent Iles, Executive Director, will host the event with special guest Elaine Smith MSP, the Deputy Presiding Officer of the Scottish Parliament
Anne MacDonald Positive Behaviour Support Team Manager will launch our new Autism strategy for 2014-2017. This strategy has been designed to firmly embed the rights of people with autism into practice and to continue to work towards their total inclusion and participation in their local communities.
Also in attendance will be the following speakers:
David Breslin – David is an employee of ours who also speaks publicly about Asperger's Syndrome to encourage professionals to listen to those who have experience of the condition. You can find out more about his work at: http://speakingliterally.com/
Deborah MacLean – Deborah is one of the People We Support who helped us greatly in developing and delivering training to our staff. We know that staff deeply value the opportunity to learn from Deborah and to ask her questions about how they can be effective in helping others with autism. Deborah also enjoys the engagement with staff and she will be telling us much more about this.
Linsey Gallacher – Linsey is an Area Manager with TRFS. She has been asked by a mother and carer of a person we support if she could say a few words on their behalf. Linsey will telling us about their experience of caring with someone with autism and the difference that the right support makes to the individual as well as their families and the wider community.
Peter McCulloch- Peter is Joint Manager for Renfrewshire Learning Disability Council. Peter is also the representative of the Association of Directors of Social Work at the Scottish Government's Autism Reference Group and he will be speaking about the Scottish Government's Autism Strategy.
The goal of our strategy is to provide individuals with autism with the best quality service available and to become a leader in the field of autism service provision. The Richmond Fellowship Scotland also aims to be recognised as a best-value provider of specialist, high quality, person centred services which support people to live in their local community.
We will be publishing this strategy after the launch on our website so please look out for further details.
About The Richmond Fellowship Scotland
The Richmond Fellowship Scotland is a charity which supports over 2000 people across Scotland with a broad range of needs to live as independently as possible in their own homes and communities.
We are the largest provider of social care services in Scotland, providing personalised, high-quality community-based support services for those who require support in their lives. Some may have mental health difficulties, learning disabilities or autism; others may have dementia, alcohol or drug issues or forensic backgrounds.
All of our services work in person-centred ways to offer choice promote inclusion and maximise ability. http://www.trfs.org.uk