Family Fun Day 1st June 2014
Tuesday 8 July 2014
Although it rained for most of the day and The Richmond Fellowship Scotland staff football team were thoroughly beaten by the ex-professionals a good day was had by all at our Family Fun Day on 1st June at Hamilton Park.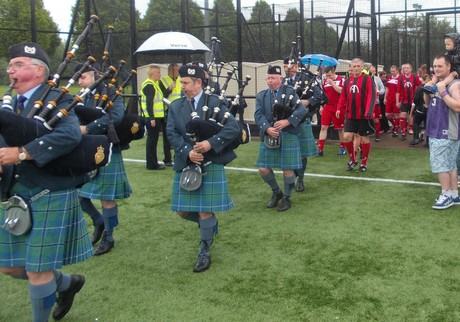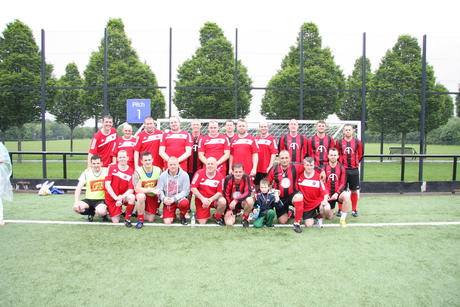 We had a magician, face painting, temporary tattoo's, nail painting, hair colouring, climbing wall, towdabout, races, tug of war, large games, Peppa Pig, Mickey Mouse, Fireman Sam, the Fire Brigade, Birds of Prey display and dancers to keep everyone entertained.
The Sponge throwing went down very well with people volunteering to get soaked – this board was made by Francis McNally and his staff team who kept this manned throughout the day.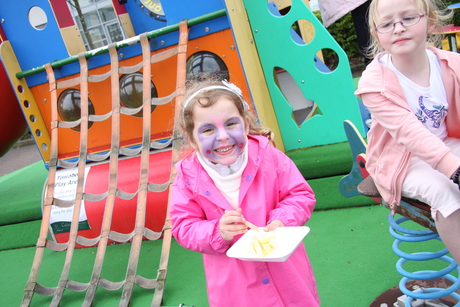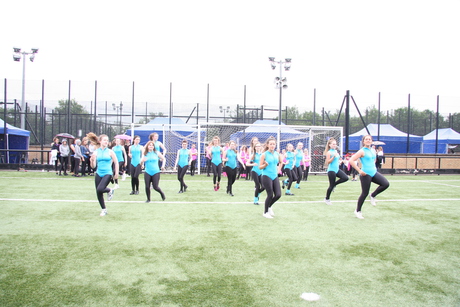 This was one of our South Region's Participatory events from the 2013 Participatory fund.
This event wouldn't have taken place if it wasn't for the commitment from the group who put the idea together and presented it last September at the Participatory event and were successful in receiving the funding for it. Therefore a special thanks to that team who were – Alison Moir, James King, Craig Gibson, Mari Clare Stewart and Lesley Cameron. Then we had a few additions to our steering group over the following months who were Stuart McDonald, Francis McNally and Jonathon Daly who took on roles within the group and made it a success.
We would like to thank the following for helping us make the day a success :-
Last of the Summer Whine (East Kilbride Royal British Legion) for the Pipers
Provost Logan
Karen Allison Dancing School
Jim Cook
St Andrews First Aid
A&M Training for providing the ex professional footballers& official
East Kilbride Scotmid store for donating the bottles of water
And all the people we support, staff & families to came to the event on the day and participated in the fun.
About Participatory Funding
The Richmond Fellowship Scotland has pioneered Participatory Funding as a way of handing over funding to vulnerable people to help them shape, design and control projects that achieve what they want. It gives over control and responsibility. Our only requirement is that the money is spent on getting some fun. This is an outcome that is important and one that makes a difference at a human level.
This is a great opportunity for the People We Support to develop, shape and direct on outcomes for themselves. Hopefully it will also give our staff some rewards as well, helping them do what they do best; making a difference in people's lives and realising potential. I want this investment to also help and support people with complex needs and perhaps people with less overt communication skills to ensure this opportunity is available to all.
Find out more here: http://www.trfs.org.uk/news/418_people_we_support_receive_80_000_for_fun_outcomes