Alex Scores with Bubble Football
Tuesday 22 July 2014
Alex Paterson, a Team Manager from Inverclyde & Renfrewshire, arranged a surprise game of bubble football for People We Support and their staff.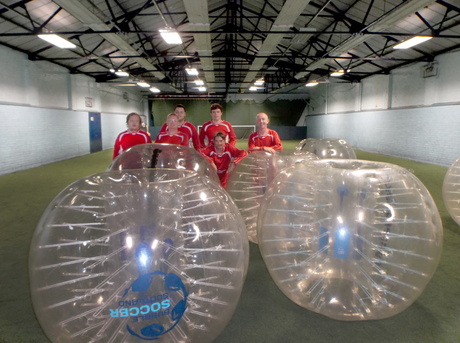 This was to celebrate a successful season of 5-a-side football funded through The Richmond Fellowship Scotland's innovative Participatory Funding scheme which has allocated over £80,000 to various projects. This has been developed as a way of handing over funding to vulnerable people to help them shape, design and control projects that achieve what they want.
Alex says, "As a football group we are going to assess what the guys have enjoyed most. It was probably the feel good factor after the games. These were very evenly matched and competitive between us and the Moving On Group.
There were some notable superstars in the teams, with one or two players who would not be out of place in semi professional roles with clubs.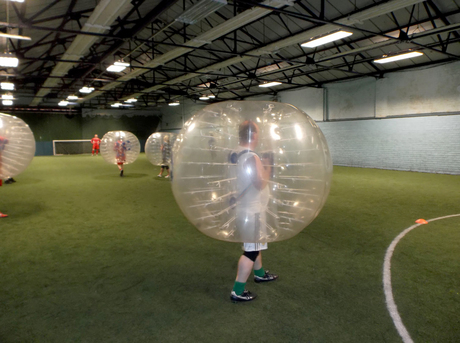 The bubble football was a enjoyed by everyone and it was a great leveller - the ball was incidental as you couldn't see where it was half of the time!
Some of our guys are still involved in the SFA Mental Health & Recovery Football League so William Street's participation in active support opportunities continues.
It is thanks to the Participation Funding that we were able to buy football strips and create opportunities for people who had been through difficult and stressful times to have some fun.
One of the players has now gone on to find full time employment in the care sector which is fantastic news. "