Anne MacDonald presents to conference in Vienna
Thursday 24 July 2014
Anne MacDonald, our Postive Beaviour Support Team Manager recently presented at the 'International Association for the Scientific Study of Intellectual & Developmental Disabilities' - a Learning Disability research conference in Vienna.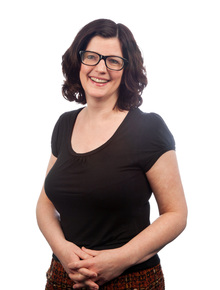 Anne, who is studying part-time for her PhD in Positive Behaviour Support at the Tizard Centre at the University of Kent in Canterbury, was sponsored by her University to attend this international conference.
The conference theme was 'Pathways to Inclusion' and Anne presented on the topic of Evaluation of Positive Behaviour Support Training. This focused on the evaluation The Richmond Fellowship Scotland are undertaking of our management training in Positive Behaviour Support.
This 'Professional Development Award in Management of Behaviour Support' is unique in Scotland and is the only university-accredited qualification available for managers in Positive Behaviour Support.
Anne said, "the presentation from TRFS was well-received and some good contacts were made between our organisation and international colleagues. We all share an interest in providing the best possible support to people with challenging and high risk behaviours to live successfully in their local communities."
About the Tizard Centre
The Tizard Centre (http://www.kent.ac.uk/tizard/) is one of the leading UK academic groups working in learning disability and community care. Members of the Centre are selected both for their academic record and for their practical experience in services. The Centre provides short courses as well as degree and diploma programmes at the University of Kent, Canterbury and also undertakes an extensive programme of consultancy and research - both nationally and internationally, particularly in the areas of Positive Behaviour Support and Active Support.
About Richmond Fellowship Scotland Positive Behaviour Support Team
The Richmond Fellowship Scotland is unique within social care in Scotland in having a Positive Behaviour Support Team, who provide innovative, specialist support for people with complex behaviours and additional support needs. Every person supported by the organisation has a unique set of needs and we are able to help them to live rewarding and fulfilling lives. Some of these individuals have complex and challenging behaviours. This can have a negative impact on the individual and those close to them, and can be stressful for the staff who provide the support. Find out more here: http://www.trfs.org.uk/what_we_do/positive_behaviour_support