Celebrations Time in the East
Friday 19 September 2014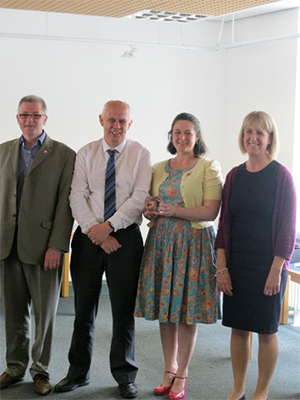 This summer the East region had plenty of reasons to celebrate; amongst them were successful Participatory Budgets bids and an excellent Care Inspectorate inspection report for Central Borders service.
On a beautiful summery day Austen Smyth attended an event at the Tweed Horizons Office, where he presented a glass house to the Central Borders team for achieving grade 6s in their Care Inspection report.
To celebrate the successful Participatory Budgeting bids, two new presentations were delivered by people we support: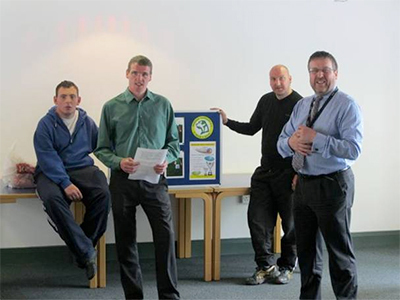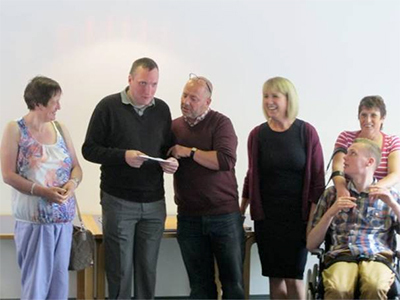 It was very interesting to hear the different ideas and there was an opportunity to see them in action too! First there was a cracking game of football in the beautiful surroundings of the Borders office, with the people we support and staff members sporting their new kit paid for by their successful bid: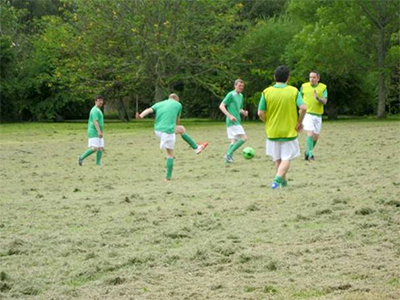 After some light refreshments, there was an opportunity to visit a service in Lindean, where a beautiful garden was created, again thanks to the money received from participatory Budgeting bid.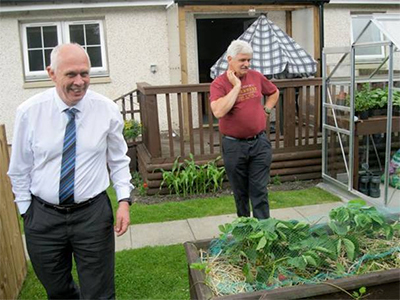 Next stop was a service in Midlothian, were there was a very warm welcome from all staff and residents, including the feathered ones: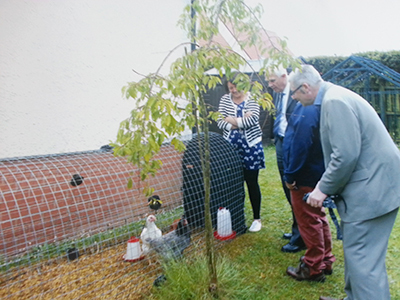 All in all it was a fabulous day and it was great to see the People we Support enjoying themselves. Let's hope they can soon enjoy some fresh free range eggs!
About Participatory Funding
Participatory funding is an innovative initiative pioneered by The Richmond Fellowship Scotland as a way of handing over funding to the People We Support for them to shape, design and control projects that achieve what they want. Our only requirement is that the money is spent on having some fun!
Find out more here: http://www.trfs.org.uk/news/418_people_we_support_receive_80_000_for_fun_outcomes