Borders Terriers take the TRFS Challenge Cup
Tuesday 30 September 2014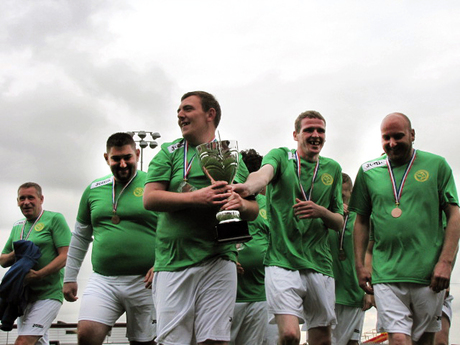 Borders Terriers were the deserved winners of the first ever TRFS Challenge Cup - a football tournament for people with learning disabilities
8 teams from all over Scotland assembled at Ochilview Park Stadium, home of Stenhousemuir FC, to take part. After a series of closely fought matches, Border Terriers narrowly triumphed over Stoneywood to take the title.
All teams were presented with medals by Austen Smyth, Chief Executive of The Richmond Fellowship Scotland, but there could only be one Cup winner - so congratulations go to the Border Terriers!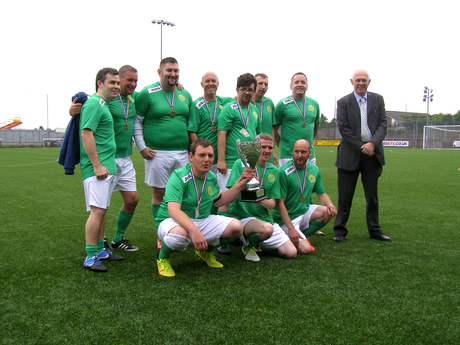 We would like to extend a special thanks to the Scottish Football Association and to Stenhousemuir FC for their generous support in helping organise this event.
We would also like to thank Niall Hay, a Team Manager from our Borders area, and his staff. Their commitment and enthusiasm not only ensured that the idea for this event became a reality but also that it was a great success which was greatly enjoyed by all who took part.
Final Table of results:
1 Border Terriers (19 points)
2 Stoneywood (18 points)
3 Richmond FC B 16 points)
4 Livi Rose 9 points)
5= Richmond FC A (7 points
5= Stirling CAS (7 points)
7 Asset/Bainford (3 points)
8 Key Housing (2 points)
(3 points were awarded for a win and 1 point for a draw)