Positive Pathways is back
Tuesday 3 November 2015
Positive Pathways, the intensive training programme for family carers of adults with autism, is back for a fourth year to help families implement Positive Behaviour Support in their homes.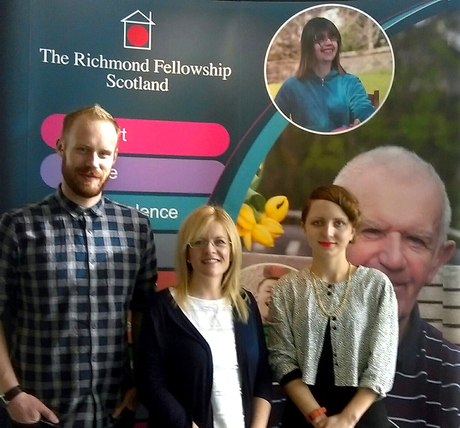 This training is being funded by the City of Edinburgh Council and Pasda (Edinburgh based family support group for adults with autism) and they each have a co-trainer assisting in delivering the programme. Danuta Szerszynska is from Pasda and Calum Campbell is a Social Worker who will be involved for the first time.
The programme has evolved over the years to fit carers' needs and this year's course offers carers training and 1:1 visits with a follow up a year later so there is long term support available to them.
Laura Andrew from the Positive Behaviour Support Team is leading the programme and says "I am looking forward to working with family carers and help them gain the knowledge and confidence to manage difficult situations back in the family home and it will be great to meet them again in a year's time to look at further support."
About Positive Behaviour Support
The Richmond Fellowship Scotland is unique within social care in Scotland in having a Positive Behaviour Support Team, who provide innovative, specialist support for people with complex behaviours and additional support needs.
To find out more, please visit: http://www.trfs.org.uk/what_we_do/positive_behaviour_support