Good Autism Practice Group Update
Monday 9 November 2015
On October 30th, our Good Autism Practice Group met for last time in 2015 at our head office in Stepps.
The decision was made to hold four sessions over the course of the year as a celebration of the diversity and individuality of the individuals that we support on the Autism Spectrum. The primary purpose of these sessions was to increase our own knowledge and to share good practice among our managers of autism services.
The first session covered Sensory Differences and Autism Spectrum Disorders. The second session covered Transitions and Autism Spectrum Disorders. The third session was help on Social Stories and the final session covered the topic of Asperger's Syndrome.
For the final session, to celebrate the completion of the series, we asked David Breslin, from Speaking Literally to give us his own personal insight into Asperger's Syndrome and some "gems of knowledge" for offering to support those with the condition. His talk was extremely well received by all in attendance.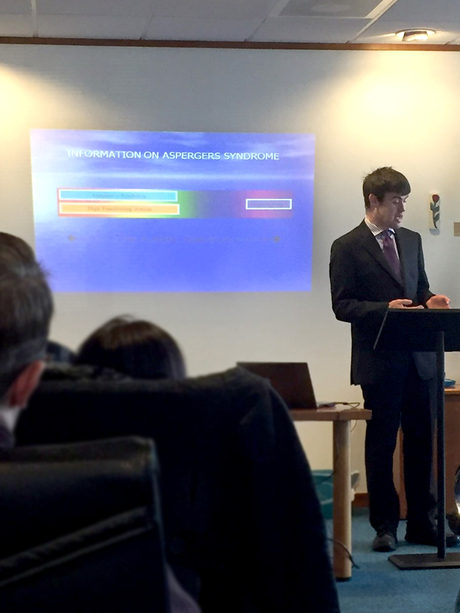 The session was introduced by Vincent Iles, Central Executive Director, who commended the managers in attendance for their commitment to constantly improve and develop the services that we deliver.
Feedback regarding these sessions has been very positive and so it has been decided that the Good Autism Practice group will continue to run in 2016. Polls were taken at the final two sessions regarding topics that our managers would like covered. If you did not get the opportunity to contribute to either of those polls, and would like to suggest a topic, please email mthomson@trfs.org.uk with your suggestions.