New Behavioural Support Service for Family Carers
Monday 18 January 2016
We are pleased to announce that The Scottish Government has awarded The Richmond Fellowship Scotland funding to set up a national carers' support service. This is a year's funding, (although we expect that this will be extended to two years) from the Autism Innovation and Improvement Fund.

It is for a Behaviour Support Advisor to provide behavioural support to family carers of people with autism.

This is a fantastic opportunity to develop the services that we deliver across the country and give real practical help to families across Scotland. We are going to build on the experience gained in our previous Positive Pathways projects to strengthen our links with carers' groups, offering Positive Behaviour Support training and helping families to implement strategies in their homes. Being a family carer can be very stressful and accessing specialist support can be an uphill struggle, particularly once a family member moves into adult services.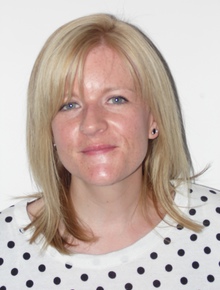 Laura Andrew, a Behaviour Support Advisor with our Positive Behaviour Support Team, is going to be at the helm of this project for the first year and said "I am really excited about the prospect of working with these families. I am just coming to the end of a 3 month Positive Pathways project in Edinburgh with similar families and I am really looking forward to broadening the scope of the work with this new venture."
As an organisation, we should be proud that we are recognised for the skills and experience we have and that the Scottish Government has placed trust in us to deliver services which will benefit the lives of Scottish people with autism.

So watch this space for more information about Positive Pathways Scotland, we will need your support to reach the people it can help.