New Good Autism Practice Sessions
Thursday 1 September 2016
These sessions started in 2015 as a way of bringing together our managers from autism services to share good practice and to provide a forum to explore specific autism topics in more detail.
Last year saw well attended sessions on 'Autism and Communication', 'Social Stories', 'Sensory Difference and Autism Spectrum Disorder' and David Breslin from Speaking Literally spoke at the final session about how to best support someone with Asperger's Syndrome.
These sessions involve the National Autism Advisor from the Positive Behaviour Support Team delivering training; a sharing good practice section which is presented by our managers and then some discussion about recent issues and news in autism.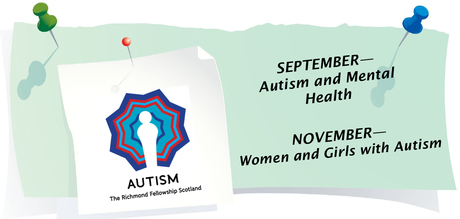 We have two planned upcoming sessions, in September 'Autism and Mental Health' (which was a topic requested by the attendees at the last GAP Session) and in November 'Women and Girls with Autism'.
Attendees have found the GAP Sessions extremely useful for sharing advice and ideas with colleagues and we know that things, put in practice, back in services has already made a difference to the lives of some of the people we support. We hope these sorts benefits continue and this is why we are really pleased to be starting these sessions again.
If you would like any further information you can contact Ruth Adams (National Autism Advisor) at autism@trfs.org.uk
Link to Speaking Literally: http://www.speakingliterally.com/Main.htm