2017 International Behavioural Conference
Tuesday 1 August 2017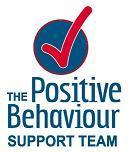 The Richmond Fellowship Scotland showcased their work in at the International Behavioural Conference held in Dublin last month.
This 3 day conference was an invitation for practitioners and researchers from around the world to share their work and it was a huge opportunity to hear about the new developments in the area of Positive Behaviour Support.
Caroline Shaw and Marie Thomson (The Positive Behaviour Support Team) attended and Caroline presented a case study around the Professional Development Award in Managing Positive Behaviour and shared the work done with an individual in the East Region. Marie presented on a young man with complex needs who moved into his own tenancy in the Dumfries and Galloway area. Both presentations were well received and demonstrated the commitment that the organisation has in supporting individuals and staff through the framework of PBS.