Austen Smyth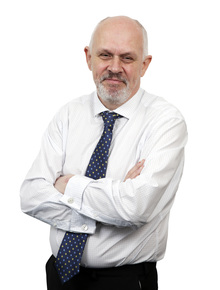 Company Secretary
Austen Smyth, our Chief Executive, has worked in Social Care for all of his career. A qualified Social Worker and Mental Health Officer, Austen held posts in both Local Authority Social Work Departments as well as the voluntary sector. Austen holds no discerning distinction between the public and voluntary sectors, believing that his work focus has always been 'try and make a difference'.
Austen's qualifications are B.A. (Hons) Social Administration, Postgraduate Certificate in Community (to Distinction) and Certificate of Qualification in Social Work.
Austen has led The Richmond Fellowship Scotland since 2005 and has overseen the organisation develop into the largest Social Care Charity in Scotland. He is the longest standing board member of the Voluntary Sectors Provider organisation: CCPS. He was seconded to the Scottish Government to contribute to the development of the SDS guidance and legislation.
Austen has pioneers Participatory Funding within TRFS and has a strong interest in Health and Safety.