Cath Morrison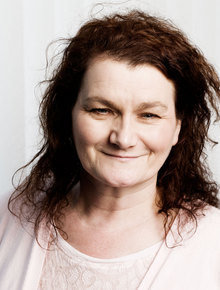 As an undergraduate in Maryland University, Washington DC, Cath discovered poverty and homelessness. Cath left university to start a 'soup run' in 1982 in the States, and then went on to Tijuana in Mexico where she worked with street children for a year.
On return to the UK in 1984, Cath started working for the St. James Night Shelter in Southampton, an emergency homeless accommodation for men. She moved to Manchester in 1989 to open and develop a day centre for homeless people with mental health difficulties.
Cath moved back to Glasgow to take up the post of Project Manager of a Core and Cluster Service with The Richmond Fellowship, which after a couple of years, became The Richmond Fellowship Scotland. She worked for six years with The Richmond Fellowship Scotland.
Cath then moved to the criminal justice organisation SACRO as Senior Manager where she worked for ten years.
Cath was a Samaritan for 14 years and a freelance photographer for 20 years.
Presently, she is Chief Executive for the Lilias Graham Trust, a voluntary organisation that specialises in assessing the capacity of parents whose children are at risk of being accommodated.
She has undertaken governance training and charity governance roles and responsibilities training.
Cath is an experienced Board Member and CEO.