Jim Fraser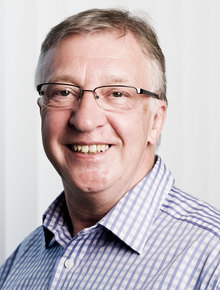 Chairperson
Jim is a qualified lawyer and has considerable experience in banking and banking law.
After leaving private practice from a firm of Solicitors in Aberdeen in 1974, Jim joined the Bank of Scotland's law department based in their Head Office in Edinburgh and thereafter in their Glasgow Chief Office. In 1980 he was invited to get involved in Branch banking, which he did at various levels ranging from Senior Manager Corporate Business at the then George Square Glasgow branch, Senior Manager Galston and Kilmarnock, followed by a spell in a similar role in the West End of Glasgow.
He was the Manager of the Bank of Scotland's Legal Department in the West of Scotland.
On the creation of 'The Business Bank' model, Jim was appointed as Director of Deposit Sales (Glasgow) rising to Director Deposits Sales for Scotland and the North of England.
Jim has undertaken training in Health and Safety for Directors and has completed the IOD's course on the Role of the Non-Executive Director. He has undertaken governance training and charity governance roles and responsibilities training.
Jim is an experienced TRFS Management Committee member and holds the role of Vice Chair. He has very strong financial skills pertinent to a large revenue turnover organisation.